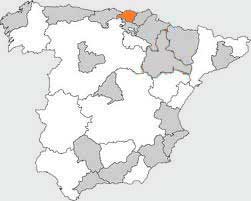 Bilbao, Spainis just 62 miles or 100 kilometers to the west of San Sebastian and is thus easily accessible. You can reach Bilbao by bus, car or train. Bilbao is set amidst a picturesque coast, with stunning green hills to boot. Bilbao's main attraction is its Old Quarter (Casco Viejo). Gastronomy and shopping come a close second and third.
Bilbao is the capital of Vizcaya in the Basque Country and is set on the bank of the Nervion river.
Bilbao Attractions:
Sights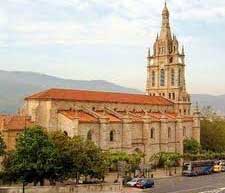 Churches: mostly Gothic architecture with some Baroque cathedrals thrown in. Churches to visit are the Cathedral of St. James, Cathedral of San Anton, Basilica de Begoña, San Nicolas Church, Saint Vincent the Martyr Church.

Teatro Arriaga, with its elaborate façade and stunning interior

Mercado de la Rivera, one of the biggest covered markets in Europe

Palacio de la Diputacion is a grand Baroque building
Museums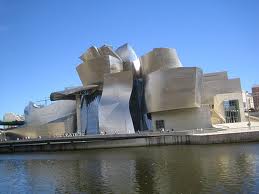 Guggenheim Museum. Thee building in itself is stunning, as its hundreds of titanium squares that remind you of the scales of fish. The Guggenheim is host to a lot of great exhibits, particularly those featuring art work from other Guggenheim collections.

Museum of Fine Arts. This art museum has over 6,000 art works in its collection

Basque Museum. The Basque museum features the Euskadi (Basque Country), its prehistory, ethnography, archaeology and history.

La Ria Maritime Museum. This museum features maritime life and history with both indoor and outdoor exhibits

Other museums include: The Bullfighting Museum, the Museum of Sacred Art, and the Museum of Artistic Reproductions.
Buses from San Sebastian to Bilbao leave in 1-hour intervals. You can also take the EuskoTren, which services the route from San Sebastian to Bilbao.