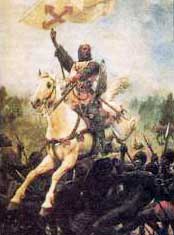 Donostia - or San Sebastian - traces its history back to 1180, when Sancho the Strong (Sancho el Fuerte) founded the city in what is now the Old Quarter. The city's unique geographic setting made it a perfect port and military stronghold, thus walls were built to surround the city and protect it from outside forces. Mount Urgull was converted into a fortress, equipped with artillery.
San Sebastian has witnessed several sieges and wars, particularly during the 15th and 16th centuries. In 1808 until 1813, Napoleon's troops occupied the city but was later driven out by Anglo-Portuguese troops led by the Duke of Wellington. Sadly, the city was looted and destroyed, save for a few buildings. A street was named 31 de Agosto Street to serve as a reminder of this painful part of San Sebastian's history. It also gave a glimpse of the Donostiarras' indomitable spirit, as they resolved to rebuild the city. As a result, the Old Quarter was reconstructed and, today, remains much as it was.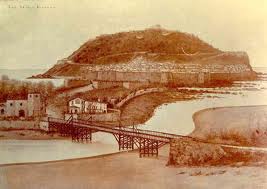 In the 19th century, San Sebastian once again became the setting of another war: the Carlist war. However, in spite of this, the city continued to grow and went on to be named the provincial capital of Guipuzcoa.
San Sebastian gained popularity when Queen Isabel II visited it in 1845. She was advised by her doctors to take salt water baths to treat her skin ailment. Her summer visits to the city served as a start of what would become a resort town. The Spanish aristocracy followed suit and this caused the city to flourish both socially and economically.
San Sebastian fell under the rule of Spanish General Primero de Rivera and, for a time, the Basque region was torn by the Spanish Civil War. 35 years laer, it experienced another transition with the shift to a democracy. In spite of the political turmoil, Donostia is, in general, a peaceful and peace-loving city.