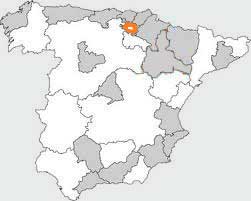 Vitoria - Gazteiz was chosen as the political capital of the Basque country fairly recently (1980's). In addition to political importance, Vitoria boasts its share of sights, museums, and shopping areas. Its districts have their own distinct personality and attractions.
Vitoria Attractions:
Sights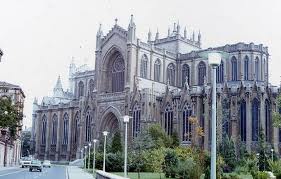 Churches: Cathedral de Santa Maria, Church of San Antonio and the new Cathedral

Old city walls

Casa del Cordon: A 9th century structure with a Gothic hall and medieval tower

Parque de la Florida – beautiful gardens that are absolutely romantic

Other sights include the Torre de los Anda, Plaza de la Virgen Blanca, and the Palacio de la Provincia.
Museums
Archeological Museum: This museum is housed in the Casa Armera de los Gobeo

Fournier Playing Card Museum: Housed in the Palacio de Bendana, it has one of the biggest card collections in the world

Shopping
Calle Paz is where you should first go for some great shopping in Vitoria
The Tourist office is at Plaza General Loma 1.