Party! Party! Party!
San Sebastian is not just about stunning beaches, lush green mountains and fascinating museums. It also has a great party scene. A spectacular sunset heralds the beginning of a bustling and busy night at bars, pubs, and nightclubs.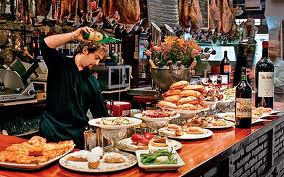 The place to start is at the Old Quarter (Parte Vieja). It is a delightful labyrinth of bars and nightclubs. You can start with some pintxos, then when you have had your fill of these tasty treats, you can drop in any of the bars that line the streets of the Old Quarter for a copa (a mixed drink), wine, or the renowned Basque cider.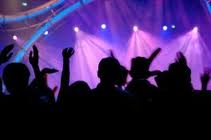 The nightlife scene at the Old Quarter quiets down come 3:30 in the morning, but don't worry- if you still haven't had your fill of partying at that time, you can always head of to other parts of the city, such as Illumbe (where the celebrations can last until 6:00 or 7:00 in the morning. The Gros District is also another nightlife option, as it also has a fascinating nightlife scene, ranging from retro bars, tapas bars to Irish Pubs.
If you want quieter evenings, you can take a leisurely stroll along the promenade in La Concha.The gentle night breeze, the smell of the tangy sea, and the excitement of walking under the stars make for another approach to a perfect evening.
For more on San Sebastian nightlife, click on the following links: