San Sebastian just loves the silver screen! Proof of this is the two film festivals celebrated in the city every year.
San Sebastian International Film Festival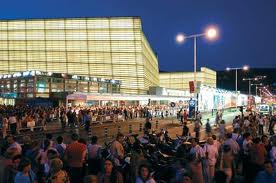 International films are featured in this festival, which is among the world's most popular film festivals. Held on September, the San Sebastian International film Festival is nine days long and gives considerable cash gifts for up-and-coming directors and producers.
For inquiries, contact +34 943 48 1212 or visit their website at www.sansebastianfestival.com.
Horror and Fantasy Film Festival
For films that are likely to make you scream or dream, check out the Horror and Fantasy Film Festival. The festival also features other fun activities, such as stand-up comedy routines, exhibitions, musical shows, and street performances.