If it is history and culture you are looking for, here are some highlights of the Gros District you should not miss.
Iglesia de San Ignacio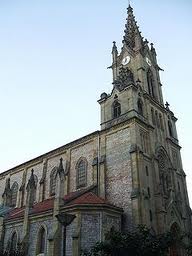 This church dates back to 1897. It has three naves and is built in the neo-Gothic tradition. Goicoa, a famous architect, was the one who designed this church with its basilican layout and polygonal apse. The interior is even more interesting, with its Maumeseau-designed stained glass windows and the Benlliure-designed image of the Sacred Heart. It also has an imposing church organ.
Address: Zabaleta, 18
Telephone: +34 943 270 420
Opening Hours: The church is open only during mass.
Mass Hours: 8:30 a.m., 9:00 a.m., noon, 7:30 p.m., Mondays to Fridays
6:00 p.m., 7:00 p.m., Saturdays and evenings before holidays
Kursaal Conference Center (Palacio de Congreso del Kursaal)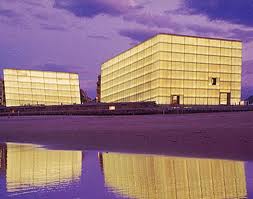 This conference center has two concert halls and space for exhibits. This was the old Kursaal Casino and was renovated into a conference center during the turn of the 20th century. Today it is a modern building and is the venue for festivals, operas, concerts and other events. A must see is the more than 10,000 glass panels that over the cubes designed by Rafael Moneo.
Address: Avenida de la Zurriola
Telephone: +34 943 003 000
Opening Hours: Open daily
Edificio de la Equitativa
This is actually an apartment block, but is worth a look. Its interesting design features straight lines on the side facades and curved on the end corner. This was designed in 1930 by Arzadun.
Address: Plaza de Euskadi, 1