Tourism is very much alive in the Gros District, as this is the place where conventioneers swarm and meet. There is the Kursaal Conference Center, where you can not only attend conventions but also visit various exhibits and see cultural events.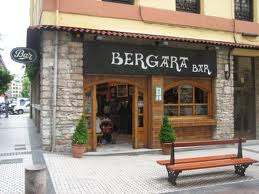 Gros District is where you will invariably find the best hot (caliente) tapas- known in the Basque Country as "pintxos." Two such tapas bars are the Alona Berri (Calle Bermingham, 24) and the Bar Bergara (Calle General Artetxe, 8).
The view of the river provides a relaxing atmosphere to the district, which is also where the bustling Renfe train station is located.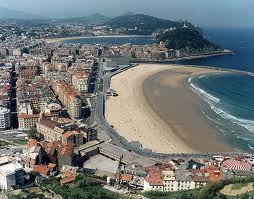 Be sure to visit the Zurriola Beach (Playa de la Zurriola), a rather large beach with fine golden sand. Laze on its shore and soak up the relaxed atmosphere of the beach – a great place to rest after a hard day's work of touring the city.
Then, there is the Puente de la Zurriola, which is also called the Kursaal bridge. The bridge is lit up with spherical light-house style a bridge with spectacular fixtures, which is quite an attractive with its expressionist and futuristic concept designed by Arana.
As for movies, you can watch the latest film at the Cines Trueba, a two-screen cinema located on Secundino Esnaola, 2 (Telephone: +34 943 271 391).