San Sebastian's Old Quarter is just brimming with culture, culture, culture! There are quite a number of places to visit that will give you important insights into the life and times of traditional San Sebastian.
Old Quarter Cultural Highlights
Basilica de Santa Maria del Coro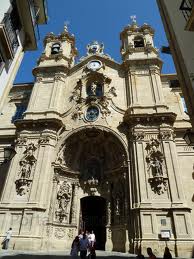 Construction of this imposing cathedral started in the mid-16th century and lasted for 30 years. It has three naves, twin towers and a remarkable interior. The design is quite elaborate, with the stained glass windows providing a solemn and meditative air to the interior.
Address: 31 de Agosto, 46
Telephone: +34 943 42 3124
La Perla y Caseta de Baños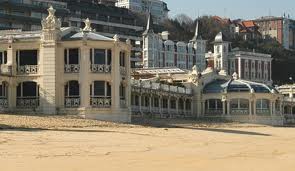 These are actually two leisure buildings that are located along the La Concha beach walls. You can approach these buildings from the beach and from the promenade. Its attraction is its eclectic style, as designed by Ramon Cortazar. La Perla houses a thermal bath, while the Caseta de Baños is home to the Sports Club and is also a bathhouse.
Address: Paseo de la Concha, s/n
Telephone: +34 943 458 856
Opening Hours: 8;00 a.m. to 10;00 p.m., daily
Mercados de La Brecha y Pescaderia
This is a market complex with two buildings: La Brecha and La Pescaderia. La Brecha is where you can find farm produce, while La Pescaderia is a fish market. The La Brecha market dates back to 1870, while the Pescaderia Market was built in 1928.
Address: Alameda del Boulevard, 3
Telephone: +34 943 421 520
City Hall (Ayuntamiento)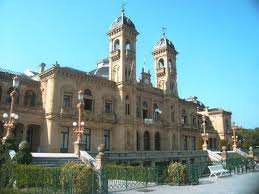 Dating back to the 1880's, this building was originally a casino. It has an intricate sandstone façade, large function rooms and an elaborate interior. Close to the La Concha beach, it is one of the city's favorite landmarks. After a ban was put in place concerning betting, it was turned into the City Hall.
Address: Ijentea, 1, San Sebastian (Donostia), Guipuzcoa, 20003, Spain
Telephone: +34 943 481 000
Opening Hours: 9:00 a.m. to 2:00 p.m., Mondays to Fridays
Municipal Library (Bibliotica Municipal)
After the old casino was converted into the City Hall, the old city hall was then used as the Municipal Library. The building, which is another city landmark, dates back to the 1830s and is located in the Plaza de la Constitución. Here, you will be amazed by the size of the collection of books, maps, documents and artifacts.
Address: Plaza de la Constitución
Telephone: +34 943 425 453
Opening Hours: 8:00 a.m. to 2:00 p.m., Mondays to Fridays
10:00 a.m. to 1:00 p.m. Saturdays
Castle of the Holy Cross (Castillo de Santa Cruz de la Mota)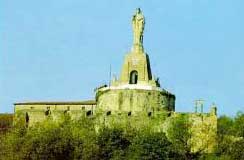 Standing majestically atop Mount Urgull, this castle is more than 800 years old. It used to play an important role in the defense of the city during its tumultuous times. The views from this castle is absolutely breathtaking.
Address: Mount Urgull
City Walls (Muralla del Puerto)
These are the remains of the walls that used to surround and protect the city. Most of the walls were demolished in 1863; what remains are the walls on the side of Mount Urgull. The gun ports and walled up gates bear testimony of its history as part of the city's defense.
Address: Paseo del Muelle, s/n
Telephone: +34 943 481 166