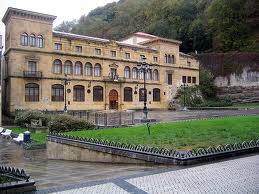 The Old Quarter is a major center for tourism in San Sebastian. You may start you tour of the Old Quarter at the port on 31 de Agosto Street. Walking along this street, you may soon find the Museo San Telmo, which used to be a convent and is now a museum. It features a collection of Basque ethnography. Towards the end of the street, you will find the grand Santa Maria Church (Iglesia de Santa Maria la Real), which is a cathedral built in the Renaissance tradition.
Behind this church, there is a cobbled path that leads up to Mount Urgull. This 30-minute climb is well worth the effort, as the reward is an exhilarating view of the city. Also, there is a bar-café that is sure to refresh you after your climb.
Going back down, you can continue on to the port. This is where you can find the municipal library, which is also the former city hall. You can also see the part of the old city wall which used to surround the city and protect it from outside forces. Then, head to the Mayor Street (Calle Mayor). There, you will see the Good Shepherd Cathedral (Catedral del Buen Pastor), an exceptional neo-Gothic structure.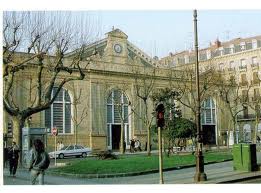 For some food and drinks, proceed to Puerto street. Pinxto bars line this street. Munch on a wide range of pintxos - or tapas - while nursing a drink and talking to your friends. If you are on your own, why not be friendly and chat up the people around you? Pinxtos are more enjoyable when eaten with friends. For other food options, go to the market (Mercado de la Brecha), which have stalls laden with native fare.
Along the Paseo de Muelle, there is also the Palacio de Mar Aquarium, which has a 360° walkway from where you can see a wide and colorful array of fish and sea animals. It is among the most popular tourism attractions.
All in all, a tour of the Old Quarter is sure to be an enjoyable part of your visit to San Sebastian. The atmosphere is relaxing, there are many narrow streets to explore and endless treasures to be discovered.