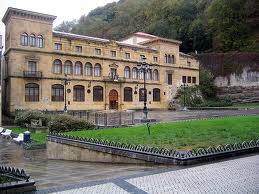 The San Telmo Museum (Museo de San Telmo) is located in the Old Quarter, at the foot of Monte Urgull. This museum, with Neo-Renaissance façade, was a monastery in the 16th century. It predominantly features Basque artwork. You can also view paintings by Josep Maria Sert and other ancient works (some by El Greco and Ribera).
San Telmo Museum
Address: Plaza Zuloaga 1
Opening Hours: Tuesdays to Saturdays: 10:30 a.m. - 1:30 p.m. and 4:00 p.m. - 7:30 p.m., Sundays: 10:30 a.m. to 2:00 p.m.