On a perfect day, you can rent a bicycle and explore the countryside. It is one great way to discover the Guipizcoa province.
Biking Clubs in San Sebastian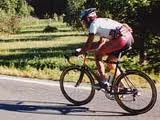 Club Ciclista Donostiarra
Address: Calle Carquizano, 3
Telephone: +34 94 326 6447
Kalapie Bicycle Association
Telephone: +34 943 273542
Bike Rental Companies in San Sebastian
Amara Bike
Address: Plaza de los Estudios, 2
Telephone: +34 943 457367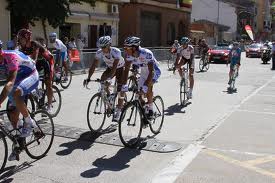 Bici Rent Donosti
Address: Avenida de la Zurriola, 22
Telephone: +34 943 279260
Bici Rent Colon
Address: Paseo de Colón, 54
Telephone: +34 943 290854
Bicicletas Alai
Address: Avenida de Madrid, 24
Telephone: +34 943 470001
Guided Biking Tours
Bidegorri-Donosti
A one hour and a half tour of Donostia through the Bidegorri. There are two daily tours from July to September (at 10:30 a.m. and at 4:30 p.m.). Telephone: +34 696 429847
Green Services
Provides guided tours around Donostia. For information call, +34 943 260598
Additional San Sebastian Biking Information
If you do not want to go any further than the city, you can always take your bike to the promenade, which is where the city's biking enthusiasts are invariably found.
Here are some reminders to ensure that you have an enjoyable and safe biking experience:
Bicycle Lanes: As much as possible, stick to the cycle lanes

Use proper gear, such as safety helmets, bright or light-colored clothing, front and rear lights, and reflectors (especially at night)

Pedestrians: On common paths with pedestrians, limit you speed to avoid accidents.

Recommended speed: as much as possible, keep your speed to a maximum of 15 km/h.

Check your bike; make sure that the brakes are in good working condition.

When parking your bike, make sure to use a secure padlock and park on areas specially designated for bicycles.