With its stunning geographic landscape, mild weather and warm beaches, the city of San Sebastian is a perfect place to indulge in a variety of watersports.
Surfing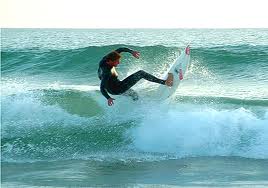 Hit the waves! Surf's up in San Sebastian and it's waiting just for you to give it a try!
Zurriola beach is probably the most famous among San Sebastian's three beaches when it comes to surfing. In fact, it is a favorite of locals and foreigners alike. This is because the combination of the shape of the beach itself plus the waves brought in by the Atlantic create a challenging and exciting surfing experience.
You can go to the following shops for your equipment:
Shop
Address
Gerónimo
Loreak Mendian
Shark
Toronto Surf Shop

Loyola, 6
Mari, 21
Miguel Imaz, 10
Segundo Izpizua, 21
If you are a beginner and would like to have someone to teach you the basics of surfing, visit Spukas at the Old Quarter. You can also seek training at the Escuela de Surf. Surfboards may be rented at any of the three beaches in San Sebastian.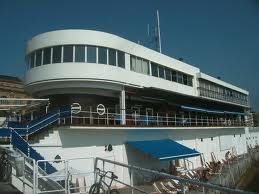 Watersports Clubs
Muelle Deportivo
Puerto de San Sebastián, s/n

Real Club Náutico
Calle Igentea, 9, Telephone: +34 943 423 574
Watersports Events
Annual San Sebastian Sailboat Regatta
Come mid-July, sailboats ply the route around La Concha Bay and near Hendaia. This boat race lasts for more than two days.

Euskal Jaiak Festival
This city celebration includes a boat race around La Concha Bay.
Nixon Surf Challenge
This international surfing competition is held annually on the middle of September, when the waves at the Zurriola Beach is at its strongest. This contest is attended by many experienced surfers from the world over.